We've rounded up our best selling PPE products from our Self Protection range. Find out which ones they are and view them in detail below:
1) FACE MASKS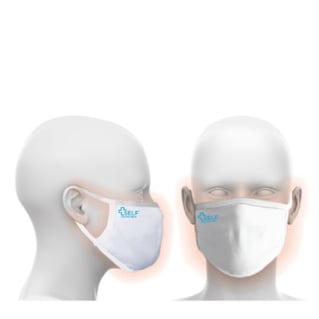 Our soft and comfortable facemasks provide protection and support social distancing to help reduce the spread of Covid-19. As many of your branches will be starting to re-open it's really important to ensure you are protecting your employees and giving your customers confidence when visiting. Our new infection control facemasks can even be personalised with your branding!
SOFT & COMFORTABLE
100% COTTON DOUBLE LAYER
ERGONOMIC FIT
2) HAND SANITISER (AVAILABLE IN A NUMBER OF SIZES)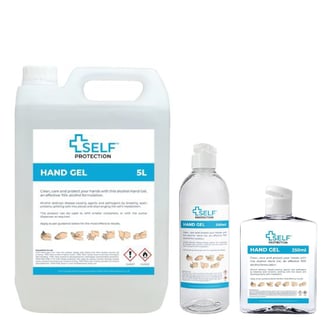 Good hand gel is very difficult to determine from just looking at it. Self Protection hand gel is a unique blend incorporating certified alcohol and a premium gelling agent, skin conditioner and has a pH balancer. So, what does that mean?
70% ALCOHOL: NHS requirement and eliminates bacteria's and viruses.
MADE IN UK: Providing quality assurance and gives confidence of continuity.
TOP CRACKED HANDS: A skin conditioner and pH balancer ensures hands stay supple and don't dry out.
Hand sanitising stations are also available to purchase Here.
3) FACE SHIELDS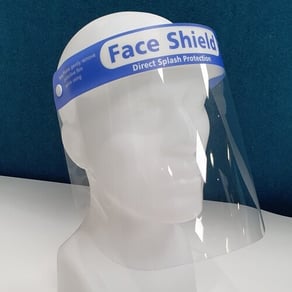 Our lightweight medical grade face shields provide protection against foreign particles. The plastic covering is made from an anti-fog PET material providing clear vision at all times.
ANTI-FOG PET MATERIAL: Providing clear vision at all times
FULL FACE PROTECTION: With a width of 12'' and a depth of 8.5''
DEPTH OF FOAM: Provides adequate room for a mask to be warn underneath
To view our full range of self protection products please visit: Selfprotection.co.uk