The most common accidents in the workplace are slips, trips and falls, with an average of 156,000 such reported injuries occurring annually. Everyone knows that their safety footwear has to provide good slip resistance for this very reason, but what many people don't realise is that the best sole for one environment might not be up to the job in another.
This blog post will help you to understand the sole patterns and features to look for based on your industry, and our free visual guide to selecting your sole unit will help you further.
At V12, we have spent years creating slip resistant safety boots bespoke to the industries we specialise in.
In many ways, our sole units are similar to the tyres on a vehicle – they are the only part providing contact with the ground – and different tyres work better in different situations.
Firstly, we introduce the tractor, or the mountain bike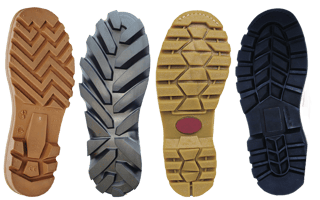 This sole unit is best suited to industries such as agriculture or rail where you will encounter chunky, mixed terrain. Deep cleats and wide-spaced patterns to help you move easily across these surfaces while providing excellent grip. With cleats designed at a 45 degree angle, mud and other debris shouldn't become lodged in the sole, providing you with excellent grip at all times.
We've then got the hybrid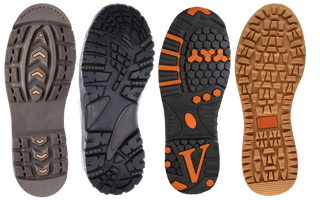 These sole units are the best of both worlds – with relatively deep cleats for natural terrain, but closer spaced patterns to channel away liquids on man-made surfaces – making them slip resistant in all environments. These are an excellent choice for people working within industries that encounter different surfaces every day, such as construction.

And finally, we've got the car, the road bike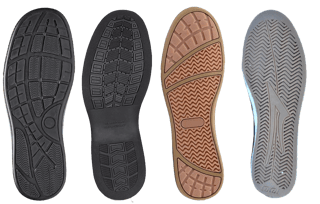 These soles are designed for man-made surfaces where there is a risk of liquid underfoot, in industries such as engineering, utilities, oil and gas and some construction disciplines. With a shallower tread and closely spaced detailed patterns, these soles will wick away liquids from underfoot to maintain excellent contact and traction with smoother surfaces.
We're Here to help!
We have put together a free visual guide to help you to understand what features you need from your soles based on your industry and working environment. We hope that you find useful.