Since April 2018 the European Commission published a new PPE legislation EU 2016/425. This regulation requires distributors, importers & manufacturers of PPE to all hold a shared responsibility in ensuring compliance with safety & quality standards.
All distributors must now verify that all PPE they stock carries the correct markings, including the CE mark, before placing it on the market. They must store & transport PPE in a way that does not jeopardise its conformity, & should ensure that all PPE is accompanied by instructions & a declaration of conformity in a language used by the market in which it is placed.
Distributors must not make PPE available if it does not meet the requirements of the regulation, & should inform the manufacturer, importer & relevant authorities. If they believe that PPE they have previously sold does not conform, they must take the necesary action to withdraw or recall it. Non compliance will lead to the EC certificate being withdrawn, making the sale of the PPE illegal.
As standard, at V12 all our products come packed with all the health, safety & quality boxes ticked! We independently test every single product in world class laboratories before they're ready to be worn by your workforce or your customers. In addition, our products also undergo continuous & thorough testing to guarantee consistency in the production, so your loyal employees or repeat buyers are never disappointed.
What is Quality Assurance & how does it benefit you?
We have tried & tested numerous components and materials to establish only the best to construct our boots. Backed up by our EU declarations of conformity (compliance with standards certificates) that are available to download from our website for all of our safety products. By keeping quality control a high priority we will always provide you with products that are proven to drive down returns & drive up customer satisfaction.
How do we do it?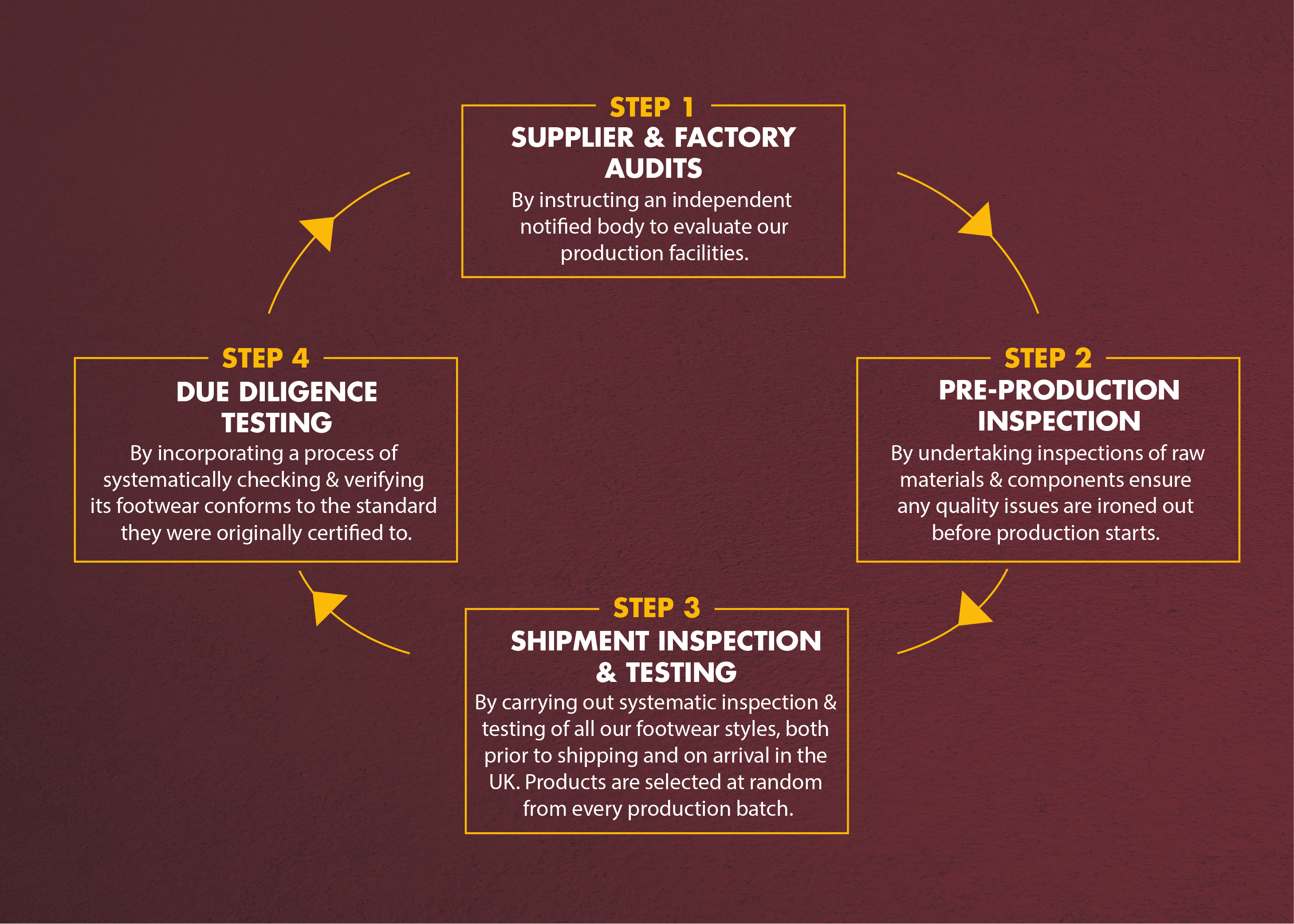 If you'd like to learn more or trial any of our footwear ranges please give us a call on 01249 651900 or email us at sales@v12footwear.com.
Alternatively, you can fill in our online form by clicking the button below, & a V12 representative will be in touch.