Our range of lightweight, vegan and vegetarian friendly work boots
Did you know that in 2014 there were around 150,000 vegans in the UK? Fast forward 5 years and there are over 600,000 people now dedicated to veganism. With that said, when it comes to vegan footwear you may have certain impressions of them being niche and relatively expensive purchases. You may also expect to compromise on the quality, style and performance of the product. We're going to go over what makes a work boot vegan, how to identify a vegan work boot and how to care for them.
What makes a vegan work boot?
For a product to be considered vegan friendly it can't contain animal material - fur, hide, hair or even shell. In addition, one area people tend to overlook is the adhesive that holds the shoe together, this also can't contain any animal ingredients, such as gelatine, which is created by boiling connective tissue and bones.
Our vegan friendly work boots have been constructed from a breathable leather-free PU material and are fixed with a glue that doesn't contain any animal ingredients.
How to identify vegan work boots
If in store, check the tongue label, this will outline the materials used in the upper, inner lining and outer sole. If the label mentions 'other materials' as apposed to 'leather' followed by a symbol, this would usually indicate they are made from a synthetic material, but we would always double check with the company if you are unsure. Also look our for symbols of icons next to products that categories them as part of a vegan range.
Our vegan friendly work boots are all marked with 'other material' on the label followed by a diamond shaped icon. Our Vegan friendly icon is also associated with all our vegan products.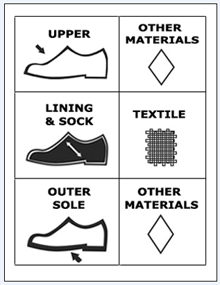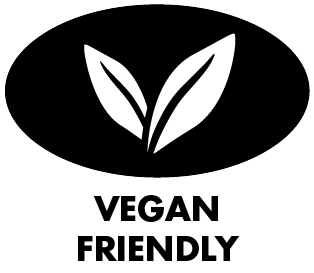 Caring for your vegan work boots
Leather and suede are high maintenance materials, especially in comparison to vegan alternatives. With that said, vegan footwear tends to be a lot tougher especially in wet, humid and muddy conditions. Although, despite this, they still need some looking after. To keep your vegan work boots looking new, we would recommend following the below few tips:
Keep them in a well ventilated, damp free room and away from direct sunlight

To keep clean, give them a good wipe with a damp cloth

To remove dirt, use a soft bristled brush
Our vegan friendly work boot range
Our vegan footwear range consists of trainers, hikers and boots and are available in both men's and women's fit. View our styles below:
If you would like to find out more about our vegan friendly range please click the button below
Or if you would like to contact a member of our team please email sales@v12footwear.com or call us on +44(0)1249 651900.