V12 have always been committed to using technology and innovation to give our wearers comfortable, durable and safe footwear. But we're not just about providing outstanding footwear: we're equally committed to outstanding sustainability practices. Which is why we're thrilled to have signed up to three significant global initiatives which are going to take our already excellent sustainable practices and make them even more efficient, focussed and powerful.
SME Climate Commitment

We have joined the SME Climate Commitment.
The SME (Small and medium size enterprises) Climate Hub will, in collaboration with the Net Zero team at Oxford University, support V12 on our journey by educating and resourcing us, as well as holding us accountable to our pledge to halve our greenhouse gas emissions before 2030.
The SME is an initiative which supports businesses and enterprises become part of the United Nations' Race To Zero campaign. (see below)
Race To Zero

Race To Zero is a UN-lead campaign committed to helping businesses achieve net zero by 2050 and maintaining the drive for a decarbonized society whilst also encouraging global governments to strengthen their commitments to reach their Paris Agreement goals.
Joining Race To Zero will mean V12 have committed to making a series of net-zero targets to reduce our GHG (Greenhouse gas) emissions, and report publicly on our progress.
CLIMATE NEUTRAL NOW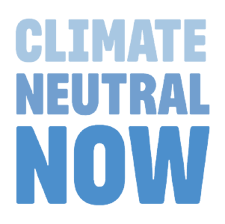 We are also delighted to be a participant in the Climate Neutral Now initiative.
This is another UN initiative established to encourage organisations to take swift and significant climate action. It will work with us to calculate, track and report on our carbon use, and by doing so, create a focussed strategy to reduce these emissions at every stage of our manufacturing processes.
The Climate Neutral Now initiative will also mean we will be focussed not only on reducing our own current emissions, but also on proactively contributing toward carbon offsetting in other areas of the world.
The next level of sustainability
We can't wait to get started on the next stage of our sustainability journey by following the wisdom and guidance of the SME Climate Commitment, Climate Neutral Now and Race To Zero. We are delighted to be joining other like-minded businesses across the globe to take efficient and meaningful action on climate change. And being part of these initiatives means that our sustainability practices are going to the next level, so our wearers can continue to trust that the outstanding quality of V12 footwear is matched by an outstanding level of environmental care. Click below to find out more.
Our carbon neutral journey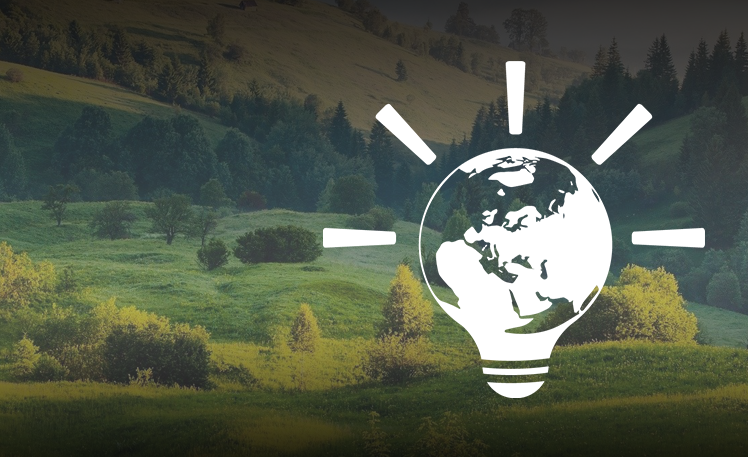 When we made the commitment to take climate action, we did more than sign up to environmental initiatives. To take our sustainable practices to the next level, we made a commitment to educate ourselves on the different types of sustainable goals we wanted to meet, and the various ways in which a company can be ecologically-proactive. But sustainability and climate action are huge topics, and researching them isn't always straightforward - particularly when so many different terms are used to describe closely linked ideas. But we've made it easy for you with our handy guide below which explains some of the most frequently used sustainability terms.
CLEARING UP THE CLIMATE CONFUSION
Carbon neutral
The first important thing to remember about carbon neutrality is that it can apply to something as small as a one-person business, or it can be assigned to large companies and services with a global reach. A product can also be carbon neutral within a range of products which don't share similar carbon neutrality, and similarly, a section of a company's supply chain might be carbon neutral whereas as other parts of that division of labour might not. With this in mind then, if a business is carbon neutral, it means whatever carbon emissions they put into the atmosphere are balanced out by what they remove from it, most commonly from carbon compensation. (see below)
Carbon compensation
Also known as CARBON OFFSETTING, carbon compensation is a method companies use to balance the emissions they produce. Carbon offsetting can include investing in reforestation projects, helping to finance renewable energy plants and rewilding rural areas. Essentially, it creates opportunities to improve the environment, provide cleaner energy solutions and increase carbon capturing solutions. Whereas carbon compensation offsets emissions, CARBON CAPTURE is the process of removing and storing carbon so it can't harm the earth's atmosphere. Natural carbon capture occurs through trees and soil, while technology can be used to remove carbon and store it underground.
Net zero
Net zero is often used interchangeably with carbon neutral, but there is one key difference: net zero is a measurement of total emissions, not just carbon. So, if a business was to achieve net zero, it would balance not just its carbon output with its reductions, but also any other emissions it was responsible for, such as methane, nitrous oxide or any gases with GWP (Global warming potential). Net zero is referred to as the overall balance of greenhouse gas emissions (GHG) produced and GHG emissions taken out of the atmosphere.
Zero carbon
Zero carbon is the ecological finish line, and where we all need to end up to safeguard the planet long-term. For a business or a society to be described as 'zero carbon,' it would mean that they didn't produce and therefore release any carbon into the atmosphere. Instead, their energy would be entirely generated by natural or non-polluting means.
SUSTAINABLE PRODUCTS
A sustainable product is designed and manufactured with the goal of not harming people or the planet during its lifecycle. The entire supply chain is closely evaluated from raw material extraction, transport, retail, and use and disposal to identify how the manufacture of the product can have the smallest possible (or no) negative impact on people and the planet.
V12'S CARBON NEUTRAL breakthrough
We're thrilled to have released our first carbon neutral safety boot range, Lynx.
Due to innovative design, top-performing materials and streamlined manufacturing, the Lynx range provides maximum protection for the wearer, with minimal impact on the planet.
Find out more details about how we did it below.