QUALITY AT EVERY STAGE OF THE PROCESS
At V12, we believe that giving our wearers safe, reliable foot protection means guaranteeing high standards at every stage of production. It's only through our relentless drive for quality that our wearers get complete peace of mind from wearing a V12 boot. You can trust in the strength of our footwear, because its quality, compliance and performance has been guaranteed.
In product development, we test a huge range of components to select only the best materials to construct our boots. We independently assess every single product in world class laboratories before they're brought to market, and the same testing applied to that first batch of products is applied whenever a new batch is made, ensuring our footwear undergoes continuous and thorough testing to guarantee consistency during our entire production process.
But this is merely a snapshot.
In this blog, we explain how we carry out our own rigorous auditing and inspecting, as well as the renowned external organisations we assign to make our quality assurances as thorough as possible, and above the necessary standards required for safety footwear on the market - because we want to show you that when it comes to quality, the standards we set for ourselves could not be higher.
HOW WE DO IT: OUR 4-STEP AUDITING PROCESS:
STEP 1 - SUPPLIER AND FACTORY AUDITS
We use an independent notified body to evaluate our supplier's manufacturing performance and its sustainability processes, as well as scrutinising their compliance with ethical trading principles. This way, we guarantee not only will our footwear be industry-leading, but the levels of social and ethical standards in our supply chain will be equally outstanding. View our sustainability page for more information on our sustainable practices and innovations.

STEP 2 - PRE-PRODUCTION INSPECTIOn
We firmly believe that quality control in production should start as early as possible.
We carry out inspections of key components to ensure any quality issues are addressed before production of a product starts.

Leather and other key components of our footwear are made traceable back to the source of supply.

Raw material quality control inspection is carried out and tested in the accredited factory test laboratory.
STEP 3 - SHIPMENT INSPECTION AND TESTING
As mentioned earlier in the blog, we don't just do our due diligence on our first batch when a product is launched and leave it at that.
We carry out systematic inspection and testing of all our footwear, which are selected at random from each production batch. Inspections include:
Pre-Shipment Inspection (PSI)


In the factory in-house testing, seven safety-critical tests are carried out in the accredited labs on every production batch.

Through factory on-site quality control, 40 checks are carried out against detailed specifications.

Every shipment is assessed and signed off by our V12 quality control in the UK before products can be shipped.



UK SHIPMENT INSPECTION (USI)
To guarantee consistently high standards, random inspections of shipments coming into UK warehouses are made by authorised V12 personnel using a 40-point checklist.
STEP 4 - DUE DILIGENCE TESTING
We systematically check that our footwear conforms to the standard to which they were originally certified.
Due diligence testing is carried out on products at recognised accredited independent testing houses such as SATRA and Intertek both in its country of origin and the UK.
Our EU declarations of conformity are available to download from our website for all of our safety products - you'll find them on the product pages.
See for yourself just how rigorously we quality assess our footwear by viewing our testing video below.
DOUBLING DOWN ON QUALITY
As well as our own incredibly thorough and frequent auditing process, we are also audited and quality assured annually by 3 highly renowned and trusted 3rd party organisations. Let's take a look at each one and see what they do to give our customers extra assurance.
BSiF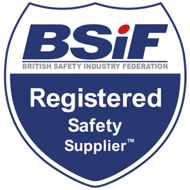 The BSiF (British Safety Industry Federation Registered Safety Supplier Scheme) is dedicated to c
ounteracting counterfeit safety products and certification as well as ensuring that companies' PPE matches the safety performance claims that its CE and UKCA certification denotes. It does vital work in monitoring and investigating manufacturers who produce footwear that is marketed or labelled in a misleading way.
Being an associate of the BSiF means that we formally declare and commit to selling only certified PPE that matches the safety claims made and carries the CE and UKCA mark. In addition to our own quality spot checks, the BSiF independently and randomly audit our products to verify their conformance.
As a result, users of our products are provided with total peace of mind that they are investing in footwear which is safe and compliant, quality assured by both ourselves and independent third parties who hold the very highest of standards.
Rolf Turner, our Supply Chain Manager with BSiF Audit and Compliance Assessor Luke Neale
THE KEYMARK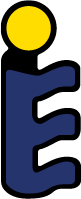 This voluntary, third-party European certification mark (The 'Keymark') was established and is jointly owned by two European standards organisations: CEN (European Committee for Standardisation) and CENELEC (European Committee for Electrotechnical Standardisation). The Keymark assures the consumer that not only have initial samples been assessed and met the requirements of the European standard for CE-marking purposes, but also that ongoing production conforms to these standards consistently.
We are the only safety footwear company in the world with this accreditation, and is another sign of V12's mission to give wearers the guarantee of high performing and reliable protection. This voluntary certification again reassures our wearers how highly we hold ourselves accountable to the safety promises we make for our footwear.
How we qualify for the Key Mark certification
Approval of manufacturer
Our production facility is audited by assessors who check that all staff, processes and equipment are suitable and able to guarantee the quality of the product.
Approval of footwear
On every product that carries the Keymark, product testing is carried out to ISO 20345. We can only use the Keymark if the product passes the tests and has had a satisfactory factory production control audit.
Control of production
Carrying the Keymark means that we are required to give a written undertaking that the quality of our production and goods will be maintained and that V12 will carry out regular quality control tests.
Also part of the Keymark process is the routine auditing carried out by SATRA - more information on this organisation is below - who conduct ongoing conformity tests in independent laboratories on random samples taken from the production line or directly from the market. These samples are selected at their own choosing with no involvement from V12 to ensure complete non bias.
SATRA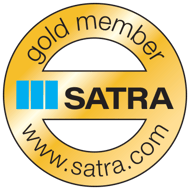 Satra is an independent research and testing organisation, and carrying their Quality Mark logo is exclusive to member companies. We are one of the few safety footwear companies to carry this mark, which signifies that the product has been assessed as 'fit for purpose.'
This Quality Mark also indicates that the product is from a manufacturing environment that features ongoing product conformity assessments through a quality assurance system, in addition to a meticulous and rigorous inspection and testing programme. This system gives a guarantee of consistent and acceptable levels of product quality.
Sedex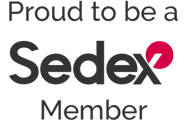 Sedex is one of the world's leading ethical trading organisations, and working with Sedex-approved factories ensures that no child labour occurs in production, and that fair working conditions are in place for all V12 employees and personnel.
Sedex approved factories also guarantee supply chain transparency with high ethical production standards at all times.
TAKING EVERY OPPORTUNITY
From the very beginning of production, all the way through to the finished boot, we take every opportunity to go above and beyond the quality assurance requirements, so our wearers have safety footwear that is reliably and consistently safe, durable and comfortable.
In fact, the rigour and comprehensiveness of our internal and third-party quality assurance auditing processes gives us the confidence to offer a 200-day warranty on all our footwear. We're that sure of our boots' long life and high-performance.
Our high standard of quality assurance at all stages of production is also why we have one of the lowest return rates in the industry. But given how uncompromising we are on our testing, it's really not surprising is it?
THE V12 TRIAL PROCESS
We're so committed to our wearers having the best footwear experience, we have our own auditing offer to ensure that our wearers' boots are properly tested on the job to establish the suitability for their industry.
In this process, we work with customers to understand their safety needs and the demands of their work environment, and then based on this meticulous research and assessment, we recommend the footwear that will best protect and serve them in their role.
SAFETY AND SATISFACTION
For V12 Footwear, the phrase 'minimum requirement' simply isn't in our vocabulary. We care passionately about our wearers' safety, comfort and satisfaction, and that's why we take every possible opportunity to go above and beyond - at every stage of the journey.
Now you have the confidence that V12 is the safest option, why not get in contact and see what we can offer you?