Following the popularity of our best-selling honey coloured safety boot, the Puma, we have created a new lightweight equivalent.
Based on the new Otter STS, the Bobcat really catches your attention with its honey Nubuck upper and two-tone sole unit, not to mention the fact that it's one of the most comfortable safety boots on the market.
what safety features does the new V6420.01 BOBCAT STS contain?
With a composite toecap and steel midsole, the Bobcat STS provides protection from falling objects and underfoot penetration from sharps, while remaining lightweight, reducing wearer fatigue. With an SRC slip rating, the safety boot offers the highest levels of slip resistance. It also meets the high spec S1P safety standard, packing in the following features and making it perfectly suited to construction and engineering, as well as many other industries:
Anti-static
Heat resistant outsole to 150°
Composite toecap
Steel midsole
SRC slip rating
What other features does this sand safety boot contain?
Like the Otter boot, the Bobcat is incredibly lightweight and features an ergonomic top band for comfort when driving.
The honey Nubuck upper really makes this product stand out and features a non-snagging eyelet system for safety. The heel pull tab makes it easy to get on, and an anti-slip heel lining keeps your foot securely in place.
We have worked hard to make this an incredibly comfortable safety boot. By developing a brand new extreme comfort shape to create the boot around; we have buried a shock-absorbing heel pod within the sole, reducing impact on your knees and back.
The boot benefits from the Dual Comfort shock absorbing footbed. With rebound foam, the insole provides full foot cushioning and shock resistance.
But the biggest feature has got to be the new STS sole - your only contact with the ground and your best control to prevent slipping over in the workplace.
The new STS sole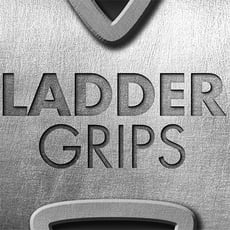 SRC compliant, the STS is modelled on tractor tyre technology. The large lug pattern provides excellent braking and forward traction on loose surfaces, whilst the large channels are angled to prevent clogging and to ensure a self-cleaning sole.
Ladders are common-place in many industries. Falls from height account for more than a quarter of all fatal injuries in the workplace. This is why the STS has a deep ladder grip, that complies with Firefighter boots standards, which is over and above safety boots requirements. This provides you with optimum grip and safety. These ladder grips are the first in the industry to meet the firefighter standard EN15090:2012.
What's more, slips are most likely to happen when the heel is placed down to make a new step. That's why we have designed the heel strike at 7°, the angle at which most slips occur. Angled splines provide increased contact with the ground, effortlessly cutting through water or dirt at every step. This ensures grip and braking performance, keeping wearers firm-footed.
PEACE OF MIND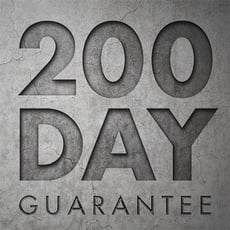 We design our boots to the highest standard to ensure they keep you safe, day after day.
With a robust quality control process and endorsements from industry experts, we're so confident that our boots will stand the test of time, we offer a 200 day guarantee as standard.
Find out more
Download this free comparison chart to find out how this compares with our best selling VR602.01 Puma IGS.