Outstanding in our field, giving you the confidence to plough on with your day
Are you up against nature? We completely understand working in agriculture is unpredictable. Of particular concern to us is the danger of crushing from machinery, animals and farming equipment. On top of that, manure is extremely corrosive, so we knew we had to make a range that pulled its weight.
We've provided safety footwear to the agriculture industry for over 20 years, tailoring product design to meet the latest industry challenges and working with those in the industry to ensure that our footwear delivers to their needs. Comfortably strong footwear is our forte.
Stay firm on your feet all day with our Top 3 Dealer Boots for Agriculture.
V1231 Rawhide
Crafted from rugged oil stuffed hide, the Rawhide incorporates a protective leather covered side panel making it one of the strongest elastic sided dealer boots available. This V12 best seller is also one of the most stunning to look at because of the natural beauty and quality of leather.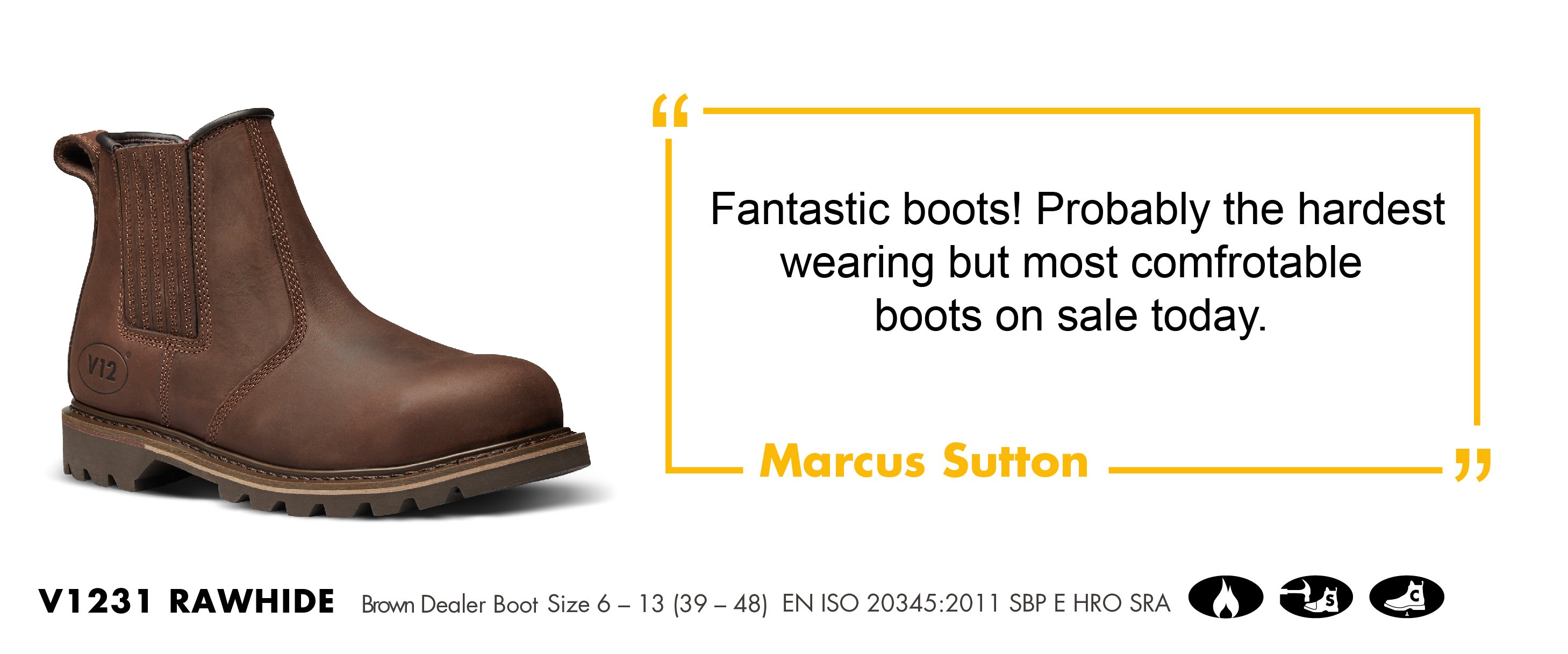 V1241 Stampede
This special dealer boot is crafted from vintage leather. We've used triple stitched seams with a heavy-gauge contrasting thread for ultimate comfort, whether you're on site or in the dealership.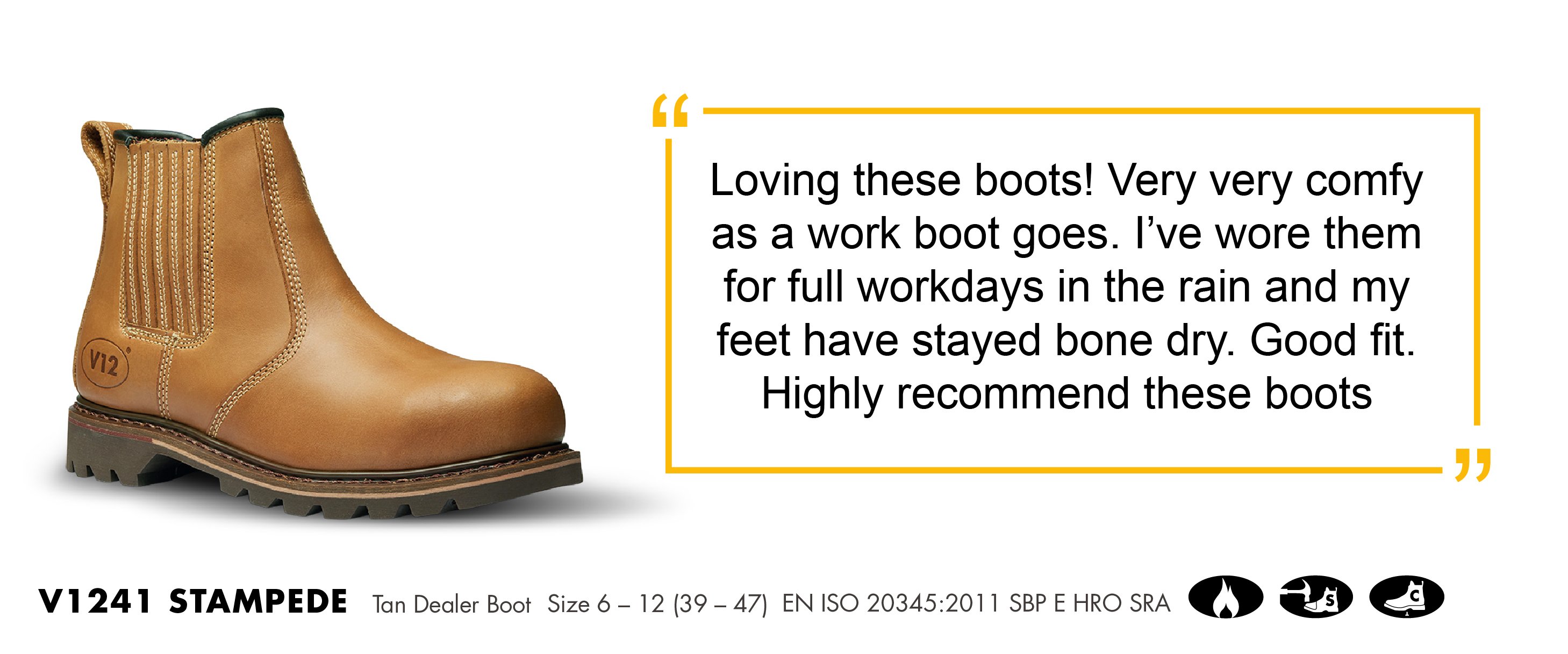 V1261 Rancher (non safety)
Our Rancher is one of the strongest elastic sided non-safety boots available. It's crafted from rugged oil stuffed hide to bring out the natural beauty of the leather and to increase protection. Reinforced pull-on loops, leather side panels, triple stitched seams and a bound top band all add to this quality design, and the material is easy to wipe clean.