With over 20 years experience in the footwear industry, we know that when it comes to comfortable safety boots, one size or one style doesn't fit all. Specific features are required for different industries and on top of that, a specific fit is essential for both men & women. That's why we've developed a diverse range of safety footwear for men and women that work in the toughest industries around the world.
Explore our most popular ranges below...
Women's Range: There is no such thing as unisex footwear.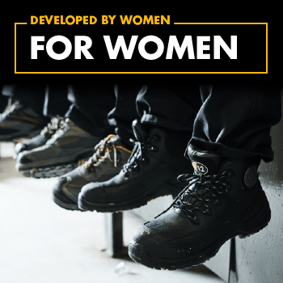 Put simply, the bone structure of a typical women's foot not only tends to be shorter but also narrower, meaning that a smaller size men's boot is just not going to fit well. Studies have proved the heel (Achilles) is also different to that of men and critical to get correct to avoid rubbing and blistering in wear. With that said, we are proud to have been able to work with world renowned laboratories to gather 3D data of the female foot and create a proven fitted women's foot shape.
Wellies & Waders: Affordable safety.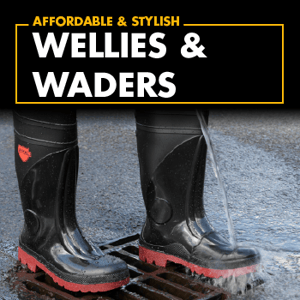 Wellies and Waders fall into our Vital range, which was created to offer an affordable safety footwear range that is stylish and still provides day-long comfort.
ESD: Prevent uncontrolled electrostatic discharge.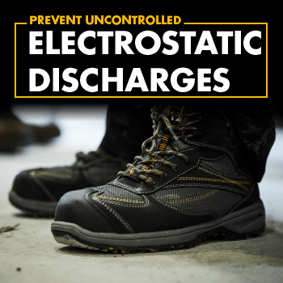 Our ESD range of footwear provides an electrical resistance between 0.1 and 100 MΩ. By adding a unique compound to the sole unit as well as including a ESD insole we have been able to significantly reduce a strong, uncontrolled electrostatic discharge from occurring when working with sensitive and expensive equipment which has been proven to reduce accidental damage and product waste.
Vegan: Made from Vegan friendly materials.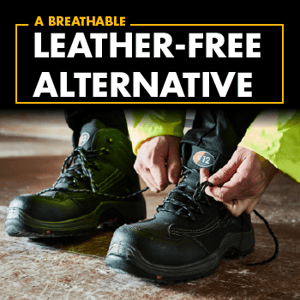 Our Vegan friendly range of footwear has been constructed from a breathable leather-free material. Vegan footwear has the added benefit of allowing companies to facilitate the entire workforce whilst maintaining control of the product specification without sacrificing on quality and durability.
Socks: A higher level of comfort.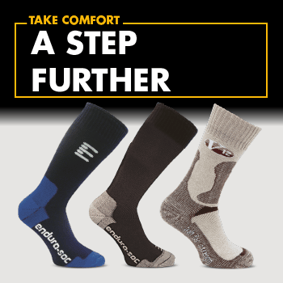 The perfect add on! Proper safety footwear socks are great at adding a greater level of comfort when wearing your safety boots. Our range of socks are known for being unbelievably durable - with a breathable loop piled lining and a reinforced toe and heel.