We are very pleased to have been nominated for two highly desired awards by the Professional Clothing Industry Association Worldwide.
The Professional Clothing Awards 2019
On the evening of Wednesday 19th June 2019, at The Montcalm in Marble Arch, London, we attended the prestigious 10th Annual Professional Clothing Awards Ceremony.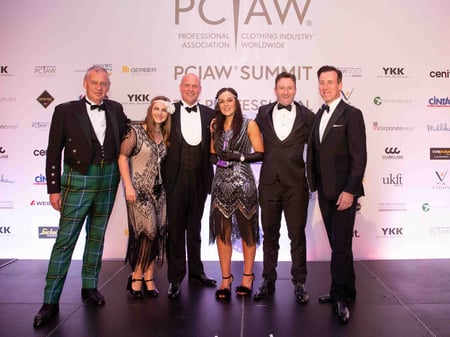 The Professional Clothing Awards was established to recognise and reward exceptional Workwear, Corporate Clothing and PPE from around the world. A record number of entries were submitted across a number of categories - the highly sought-after crystal awards are becoming even harder to get a hold of!
Nominated for 'Best Innovation in Footwear' & 'Best Catalogue'
The two nominated categories were, the 'Best Innovation in Footwear' and 'Best Catalogue' and we were thrilled to walk away as the winners of the 'best innovation in footwear' and were highly commended in the 'best catalogue' category.

The winning footwear is our brand new safety trainer and hiker range, which we developed to offer a lightweight, slip resistant range that also addresses the lack of properly fitted safety footwear for women.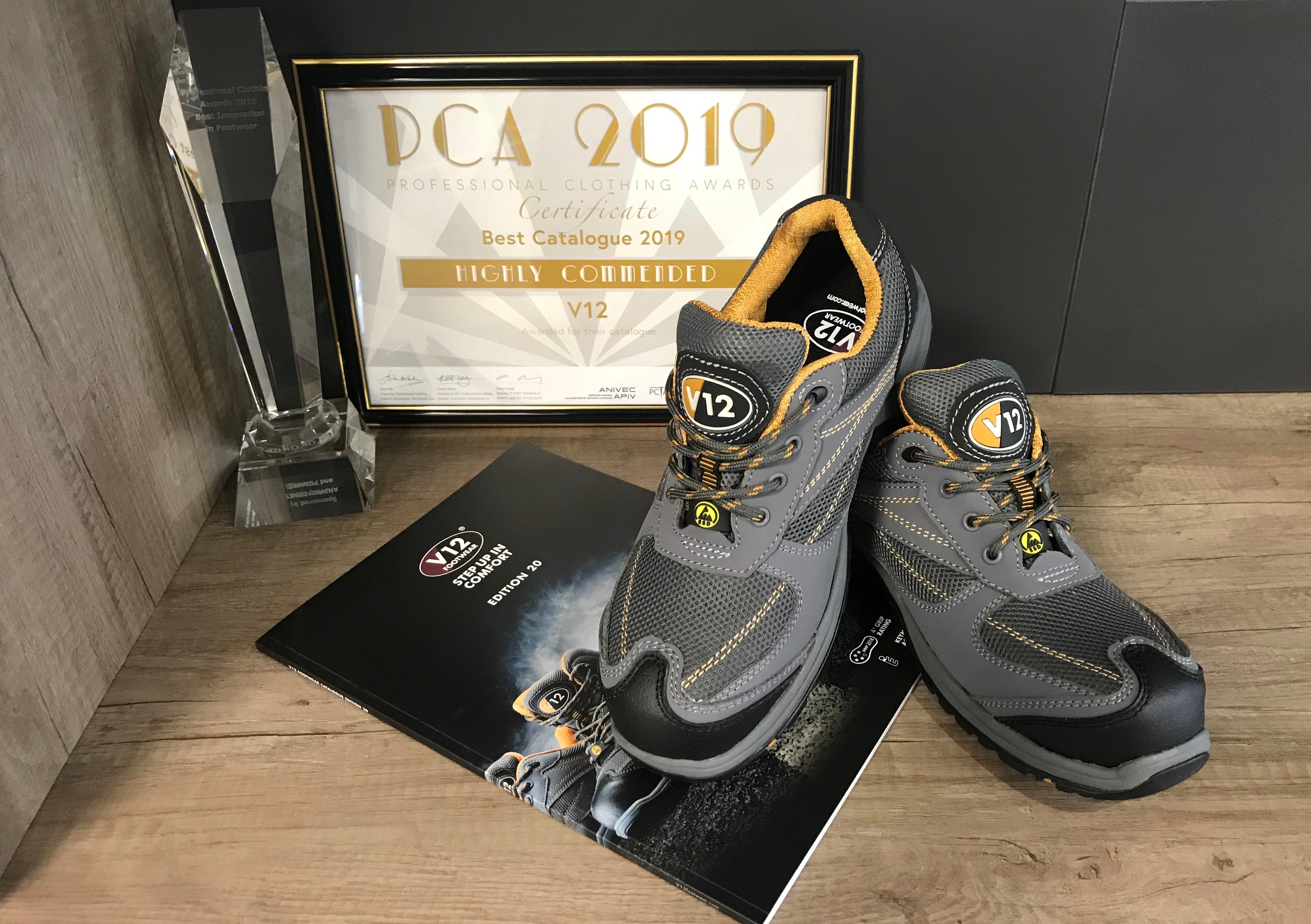 The project took 18 months to develop and has helped increase the current options for correctly fitted women's PPE, which we hope will also help encourage more women pursue careers in industries that are mainly male dominated.
You can also learn more about the work we've done with Transport for London, in 2016, on the development of our first properly fitted women's safety boot and shoe.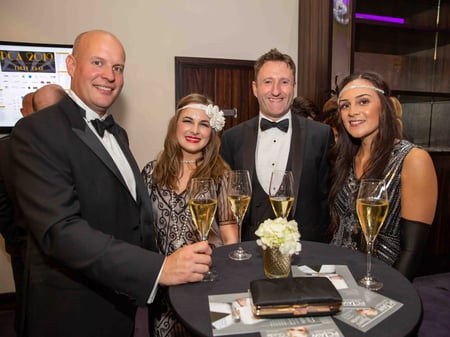 The range's technical spec also impressed the judges, with all five styles of safety trainers and hikers being built on our slip-resistant IGS (Intelligent Grip System) sole. The stylish metal-free range available in both men's and women's fit is also extremely lightweight, incredibly breathable, fully ESD compliant.
Furthermore, because they're leather free, they are Vegan friendly, so the entire workforce can be facilitated.
Our Edition 20 Catalogue which includes industry specific footwear sections for easy browsing and a visually pleasing layout was also highly commended at the ceremony - a great achievement, and one we will thrive to win in the coming years.
Daniel Moors, Sales Director had a great night at the event, commenting:
"It's an absolute honour and superb achievement to be recognised in an area we work so hard in and are very passionate about. We have and will continue to embrace new technologies and better materials to protect our wearers and we look forward to continued success in bringing new and innovative products, just like our safety trainers and hiker range into the health and safety footwear industry."
We have already received some great feedback on the range, especially from Jessica Tozer, a Technical Team Leader working in Electrical Manufacturing who commented:
"Firstly I have narrow size 5.5 UK feet and it's a nightmare to find decent ladies safety boots (that aren't pink or cost £££s) These boots fit very comfortably and tighten nicely around my feet that I don't have to wear thick work socks on hot days like today! They have good grip, even on slippery surfaces. I wore them in a number of industries; bakeries, abattoirs courier sites etc.
These boots also saved my feet last week, a pump truck carrying 600kg of weight rolled over my feet due to user error. If I hadn't have been wearing boots I would have been seriously injured, instead I had very minor bruising on one foot."
Interested in finding out more about our award winning safety trainer and hiker range?