If you're an employer in an industry which requires keeping your staff safe from physical hazards, you'll know how crucial it is that you have all the facts about the right PPE to ensure your workers are protected.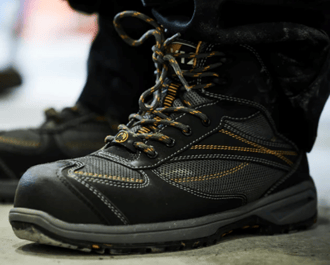 But what if you have temporary or agency staff working for you? Do your responsibilities for providing them with safety footwear change if they're only with you for a matter of months or even weeks? Do you pay for it? Or is it the agency that foots the bill?
This piece gives employers answers to all these questions, as well as highlighting how the VITAL safety footwear range and some of our other V12 Footwear styles could be the key to keeping your staff safe and your budget healthy.
Before we get started, let's remind ourselves of some of the key regulations for employers when taking on temporary staff in a safety-critical role with some FAQs.
IF A TEMPORARY WORKER IS PAID BY THE AGENCY, DOES THIS MEAN THE AGENCY PROVIDES THEIR SAFETY FOOTWEAR TOO?
NO – YOU DO. And this links into 2 important points:
As soon as a worker steps foot into your workplace, they are deemed

your

employee.

And if they are working for you, it's

your

responsibility to provide them with the correct safety footwear.
And this responsibility is law - the Personal Protective Equipment at Work Regulations 1992 (read in full here) state that temporary and/or agency workers can't be charged for PPE.
Did you know? The PPE at Work Regulations have been updated. Visit the HSE's updated guidance on this here to stay in the know.
WHAT IF A TEMP WORKER IS ONLY WORKING FOR A VERY SHORT TIME?
Even if they work for you for 1 minute, you still need to provide PPE if they're completing any work involving risk or hazard. This also applies to individuals working on a trial or probationary basis.
Find out more about health and safety regulations for companies employing agency or temporary workers in the Health and Safety Executive's guide here.
THE PROBLEM FOR EMPLOYERS
So, it's crucial that employers provide safety footwear which is safe for all staff – temporary or otherwise. But here's the problem - if you're an employer who takes on an agency worker for a month, it doesn't make financial sense to provide a safety boot with a high price point, as it's unlikely they'll be worn enough times for the footwear to achieve its true value.
For example, say you provided an employee with a waterproof full grain leather safety boot with a midsole, toecap and ankle protection that costs £79.99, and the temporary worker does 4 weeks of work (a total of 20 days). A quick calculation will tell you that their boots have cost you as an employer nearly £4 per day. Far from cost effective, and if they don't get used again, a real waste of material - and a waste of the energy used to create them.
Want to find out more about the value of performance in safety boots? Head to our recent blog on cost in use here.
SO, WHAT ARE THE SOLUTIONS?
VITAL is a safety footwear range including hikers and trainers which offers reliable protection and grip at budget-supporting prices.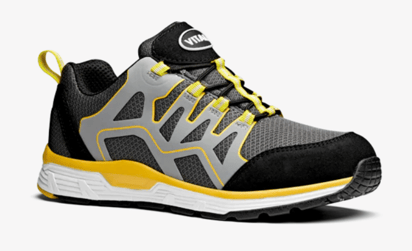 This range displays the latest thinking in sports technology, but crucially includes comfort and safety features that employers can count on to keep their temporary workers safe. These include:
Composite midsole

Steel toecap

Excellent sole grip on a range of surfaces

Cushioned removable insoles

Lightweight construction
AFFORDABLE FOOTWEAR THAT PERFORMS
VITAL is a range created with comfort as well as fashion in mind, allowing businesses to deliver a safety range that's reasonably priced and fully up to the job, while giving workers footwear that's protective, sharp and stylish. Its attractive-looking designs - paired with its attractive price tags – means it's become a leading solution for employers to get their hands on affordable footwear that performs.
Check out the video below and get better acquainted with this awesome range.
So let's review:
Budget-supporting

Safe and reliable

Stylish

Creates less waste
It's no wonder it's called the Vital range. Click here to view the brochure.
If you're in the position to invest a little more and are looking for protective footwear with a wider range of safety features, the award-winning V12 trainer and hiker range packs serious comfort and safety benefits including:
An ultra-lightweight toecap

Unbeatable slip-resistance with the IGS

TM

(Intelligent Grip System) sole unit

Men and women's fit

Vegan-friendly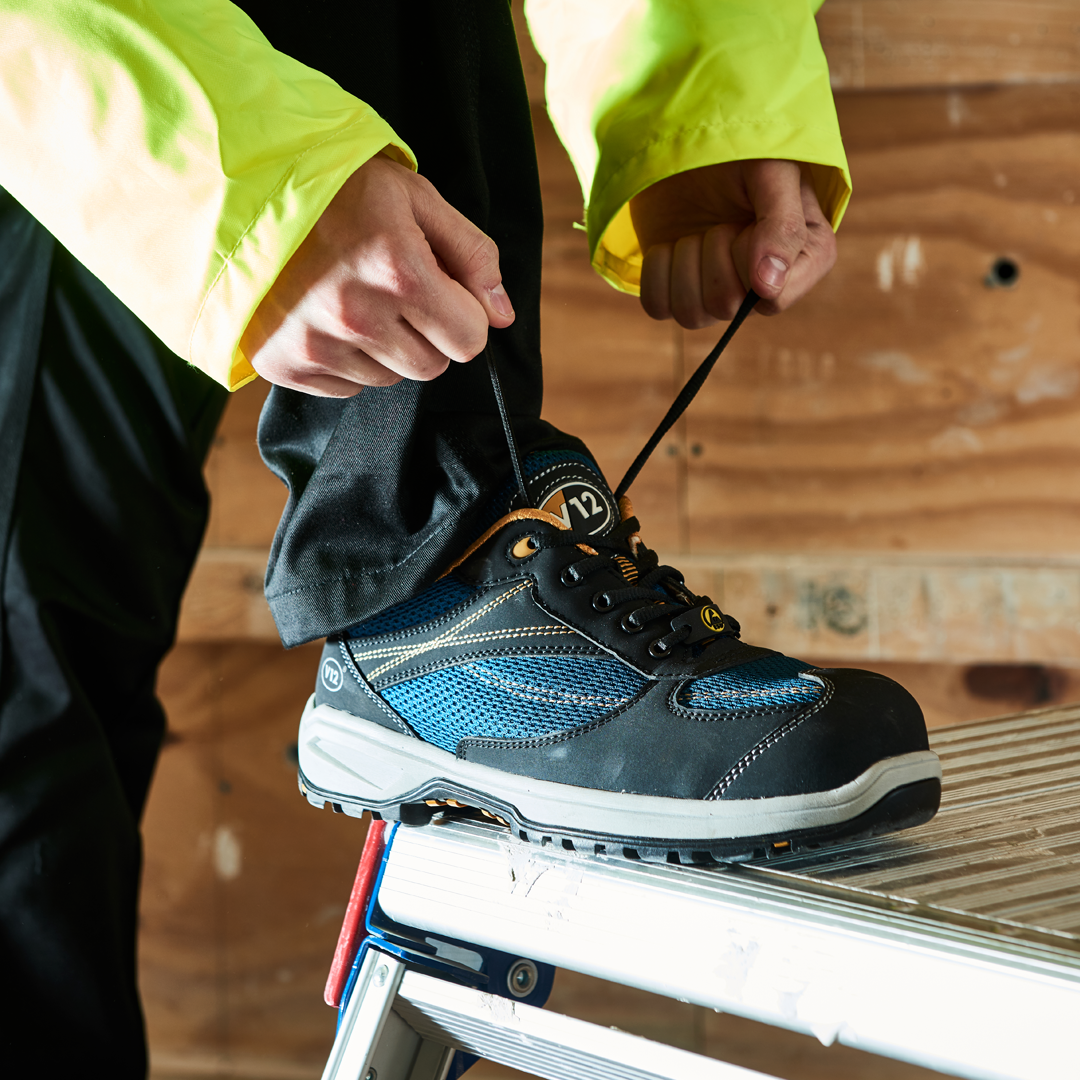 Pictured: V12's Velocity IGS from the award-winning trainer and hiker range
But the key benefit of this series for a business employing temporary workers is that the V12 trainer and hiker range is machine washable. This means once a temporary worker has moved on, their trainers are reusable for other agency workers who might join at a later point.
This solution also means employers get great cost in use value and ensures the footwear is kept in a presentable, hygienic condition, meaning they're reusable and won't be discarded.
For more information on how this range is tested for its washability as well as clear and helpful washing instructions for both employer and wearer, visit the blog.
If you'd like to find out how either the VITAL or V12 trainer and hiker range can provide the perfect solution to protect your staff while staying within budget, explore them both by heading to our full trainer and hiker range.