We are thrilled to have been presented with a 'Green Apple Award' at the 'Environmental Best Practice 2017' presentation, held at The Houses of Parliament on the 6th of November. This is a huge achievement as a result of the work we have done in developing the MukGuard reusable overshoe to reduce plastic waste in the construction and utilities industries.
"We think of it as the bag for life of the overshoe world."
There's a shifting attitude to plastic in the UK. Since its introduction, the 5p bag charge has reduced the number of plastic bags washed up on UK beaches by 40%. But single-use plastic is still being grossly over-relied on for plastic overshoes in numerous industries.
"Utility engineers typically get through 10 pairs of PLASTIC BOOTCOVERS going in and out of customers' houses DAILY - equating to 15kg of wasted plastic each year per person."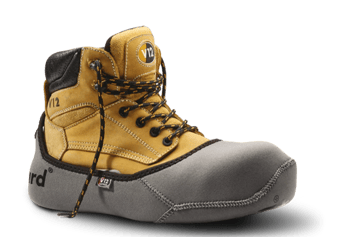 Determined to find a greener solution, V12 developed MukGuard, an innovative reusable and washable overshoe. It's been created as a safer and more sustainable alternative to plastic overshoes for professionals who regularly enter customers' properties through the course of their work.
Perfect for DIYers and gardeners as well, it fits perfectly over dirty boots and shoes to protect floors, prevent trip hazards and drive down waste.
Since it hit the market in 2016, MukGuard has prevented approximately 90 million plastic overshoes going into landfill. And we're sure as its popularity grows, this figure will grow...
"MukGuard has so far prevented approximately 90 million plastic overshoes going into landfill."
Further to winning the award we have now become a Green World Ambassador, allowing us to represent our company and country in the Green World Awards 2018. In partnership with Green Earth Appeal and the UN Billion Trees project we will also be having 100 trees planted in our name over the next 12 months!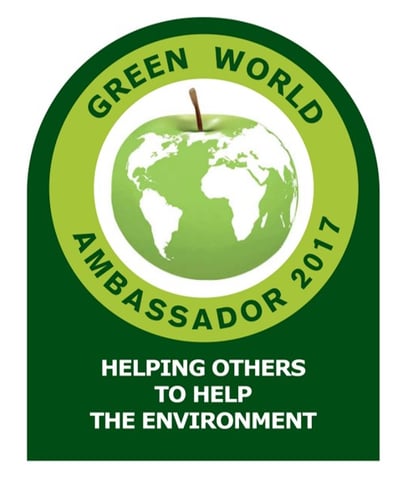 "It is a real privilege to have designed a product worthy of such a prestigious award. It is a great personal achievement to see the concepts that started life in my notebook being used by people to make their lives easier and help reduce negative impact on the environment."
Adrian Bryant |

V12 Lead Product Designer